Beef Cattle Behaviour, Handling and Facility Design Set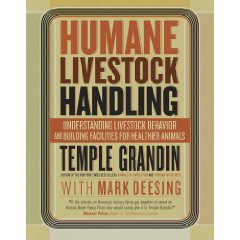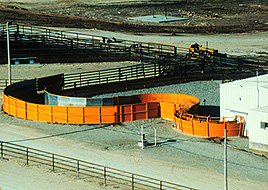 ---
Humane Livestock Handling book
"Belongs on the desk of every serious livestock production professional" - Joe Roybal, Editor BEEF magazine
Explains Animal Behavior principles to reduce stress on your animals.
Contains layouts of corrals for ranches, feedlots, and meat plants. Designs for large and small beef cattle operations.
Complete instructions and illustrations to show you how to build chutes, loading ramps, fences, gates, latches, crowd pens, and sliding gates.
It also contains sheep and bison layouts.
Portfolio of full color photographs
Contain ranch, feedlot, and beef slaughter plant photos.
Color photos enable you to see constructions details.
Full size corral design plans
Four full sized 18" X 24" (45cm X 60cm) drawings of our most popular ranch and feedlot designs. All drawings have English and Metric measurements.

Click Here for the Order Form
---

Click here to return to the Homepage for more information on animal behavior, welfare, and care.